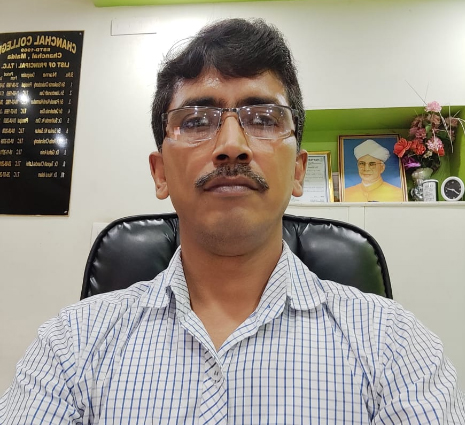 ADMISSION CRITERIA:
Only regular students who passed Higher Secondary in 2019 or after are only eligible to apply as per university of Gour Banga Norms.
Admission to all Courses are done strictly on the basis of merit. Certain percentages of seats are reserved for S.C./S.T. and other reserve category Candidates according to the Government norms.
In admission to Honours course, students must have to obtain either the minimum 45% marks in aggregate in 10+2 Examination or 50% marks in the subject of Honours & above 40% marks in aggregate if he/she fails to obtain 45% marks in aggregate at H.S. Examination.
Student seeking admission to the subject of Geography (Hons) must have passed in Geography/Mathematics in the H.S. Course. Students having Mathematics as one of the subjects in the H.S. level and have passed in the same are only eligible for getting admission to Economics Honours.
A candidate passed more than two years before the current academic session is not eligible for admission.
Application process:
All the application will have to be made in Online. Visit our website www.chanchalcollege.ac.in for application.
WARNING:
If any submitted document is detected false, the claim for admission/selection will be rejected/cancelled; a criminal case under relevant section of IPC (viz. 470, 471 etc.) will be instituted against the candidate.
MERIT LIST:
All admissions will be made as per merit and availability of seats. The merit list of selected candidates for admission to Honours courses will be published and displayed on the college website and will not be communicated to candidates individually.
CALCULATION OF MERIT POINT:
a) Subject to the eligibility criteria, the merit lists for the honours courses will be prepared as
(Subject (opted for Honours)+ Grand Total)/ 6
b) In case any candidate opted for an honours beyond his subject combination (Except languages) at H.S. (10+2) level, the merit lists for the honours courses will be prepared as :
(0(Zero)+ Grand Total)/ 6
c) 5% and 10% merit point will be deducted from total merit points credited to the students who have passed 12th standard in 2020 and 2019 respectively.
RESTRICTION FOR SUBJECT COMBINATION:
As per U.G.B. guideline, followed by CBCS Curriculum.
CHANGE OF SUBJECT:
A student opting for a B.A. Honours subject in the 1st. year may later opt to switch over to a B.A. pass course but no vice -versa. Change of subject may be allowed subject to the permission of University of Gour Banga. There is no scope for change in subjects, for B.Sc. and B.Com. Courses.